Data integration, backup, management, and connectivity.
Powerful data integration tools
A completely cloud-based platform that provides modern cloud agility and scalability, removing the requirement for deployment or manual updates.
A NEW HOME FOR YOUR PAYMENTS SOLUTIONS
One data platform. Multiple solutions.
Integrate your cloud, on-premise, and flat data to automate your workflows.
Automatically gather data from diverse cloud sources and store it in a database or data warehouse.
Effortlessly move your business data between cloud applications with just a few clicks using automated transfers.
Protect all your cloud data and keep it secure in one place.
Access and manage any data from your web browser using SQL or an intuitive visual Query Builder.
Enable real-time data sharing through REST APIs and connect to multiple OData consumers.
Skyvia supports various data sources that can be integrated, backed up, accessed, and managed using the platform. Some of the supported data sources include: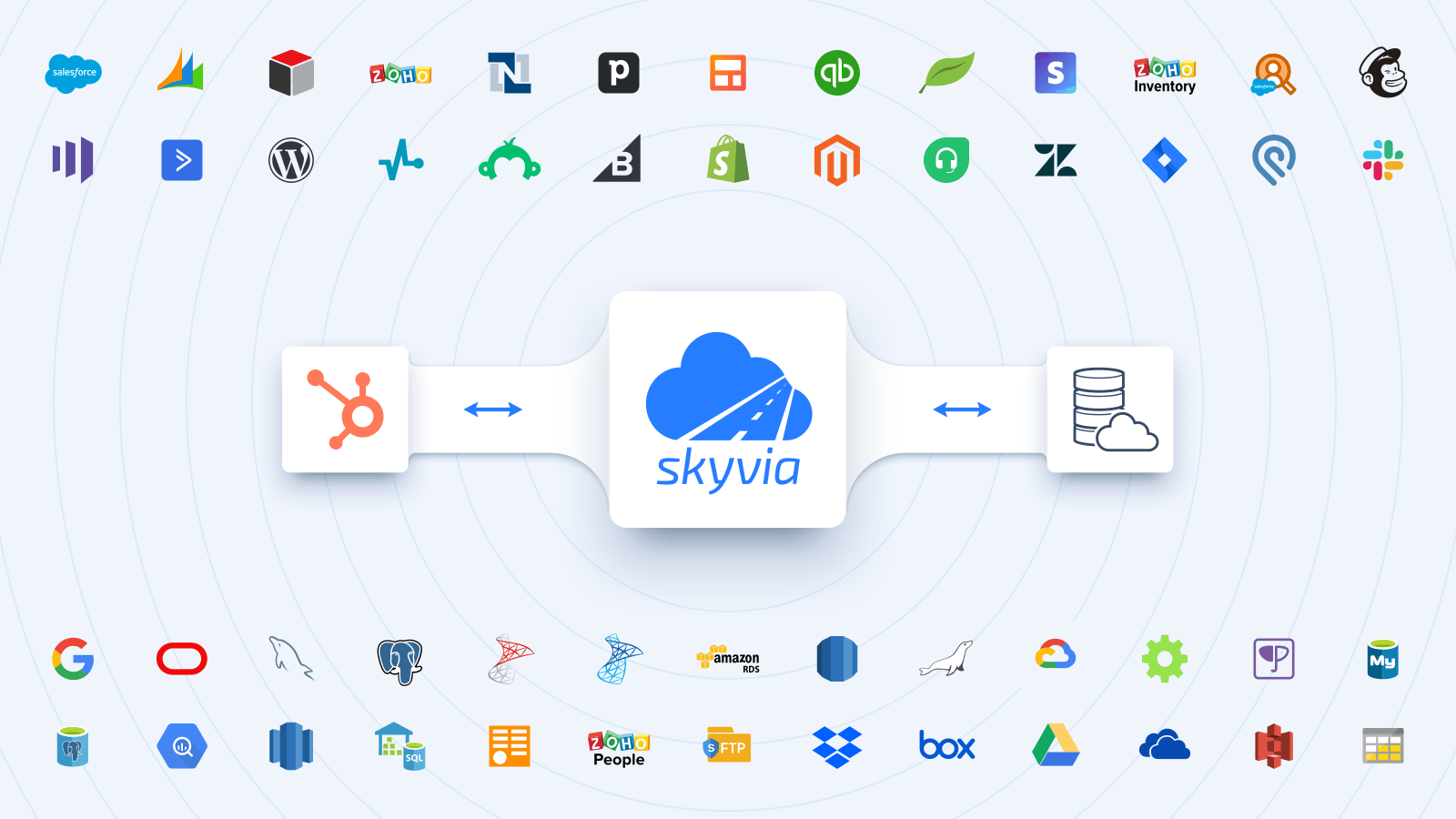 Become a Data-Driven Business